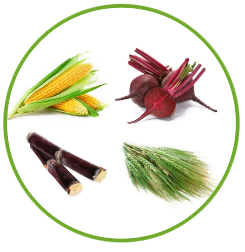 PLA (Poly Lactic Acid)
PLA (polylactic acid) is a biopolymer made using dextrose (sugar) derived from sugarcane, corn, sugar beets, wheat and other sustainable resources. PLA is annually renewable and certified compostable & biodegradable.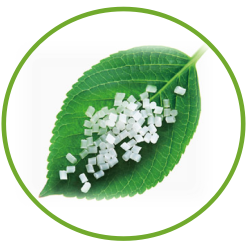 CPLA (Crystallized Poly Lactic Acid)
CPLA is a modified PLA resin which could resist to high food temperature. Compared with regular PLA cutlery, CPLA cutlery has better strength, nicer appearance, and better heat-resistant performance.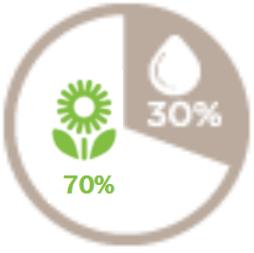 PSM (Plant Starch Material)
The plant starch material is made of 70% renewable plant starch and 30% plastic fillers. Plastic fillers are required to strengthen plant starch resin so it performs adequately in use. PSM is NOT COMPOSTABLE. It's an eco-friendly & more sustainable alternative to 100% petroleum based products.